Thursday, April 20, 2023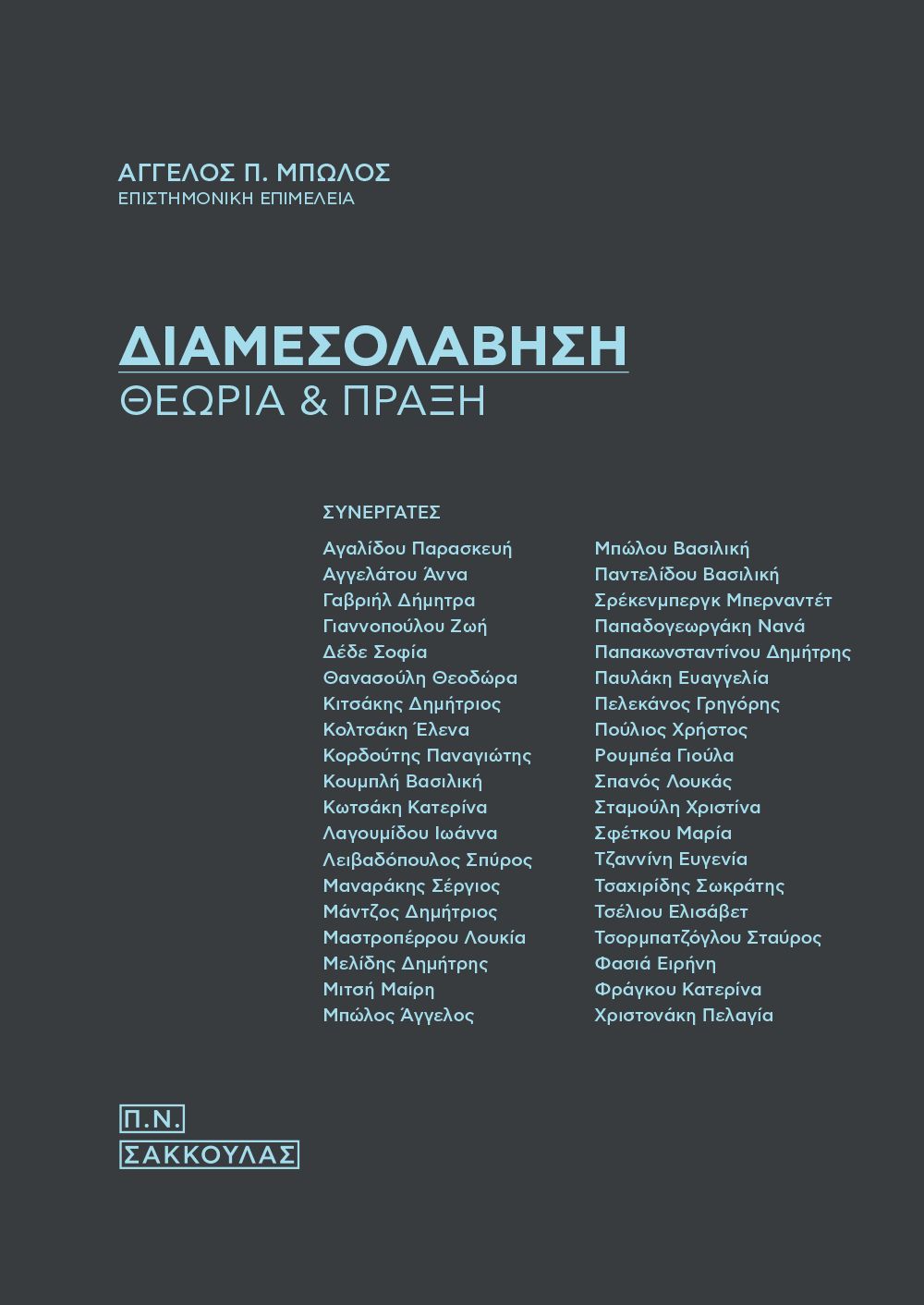 Mediation isn't recent: trade has established mediation norms from ancient times. Modern trade and business mediate technical disputes before they evolve into complex legal issues. Expert Arbitration / Technical Arbitration and similar structures resolve differences before they escalate.
The collective volume titled "Mediation – Theory and Practice", edited by Prof. A. Bolos, and published by P.N. Sakkoulas, includes a contribution by our Senior Partner, Gregory Pelecanos, titled "Arbitral expertise as an alternative dispute resolution mechanism: The example of energy and construction disputes".
As part of our Firm's educational procedures, the chapter in question was drafted by Gregory with the assistance of Dionysis N. Fotopoulos and Vassiliki Stathis, then trainee lawyers at Ballas, Pelecanos & Associates L.P.C., whom we thank for their input. It is essential for us to enable our colleagues to participate in collective projects, and encourage them to work alongside senior lawyers in the preparation of academic publications which will add to their Curricula Vitae and enhance their prospects.
More information about the contributors and the content of the book is available here: https://lnkd.in/dCiNJeDs