Tuesday, July 18, 2023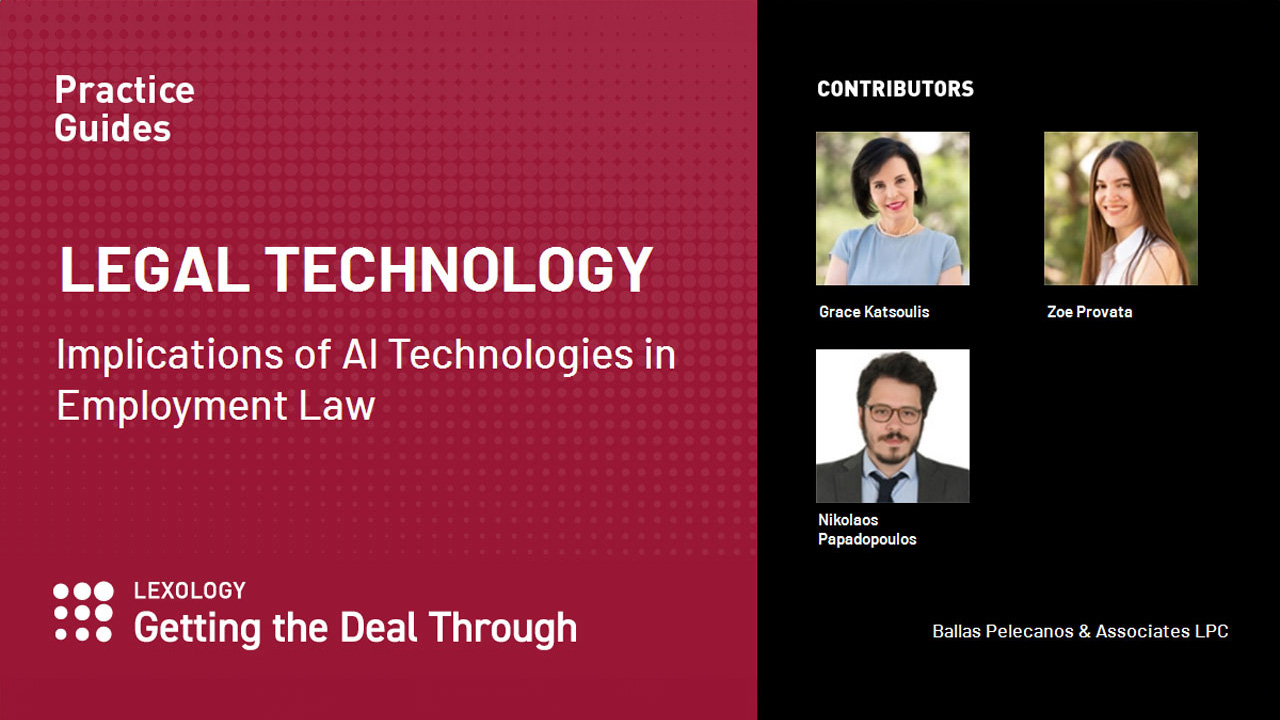 We are very pleased to see that our latest contribution to the Legal Technology Practice Guide - Getting the Deal Through 2023, published by Lexology, is now in print!
Our dedicated team, comprised of Grace Katsoulis (Partner), Zoe Provatas (Senior Associate) and Nikolaos Papadopoulos (Associate), share their thoughts and expertise with Lexology's widely acclaimed publication, discussing the significant ways in which the advent of AI impacts employment law, as well as the ethical and legal questions it raises that need to be addressed.
The article provides an extensive insight to the use of AI and how it affects various issues concerning employment law, with useful examples covering various areas in employment relationships and practice where AI is deployed.
You can read the full text here.