Thursday, December 23, 2021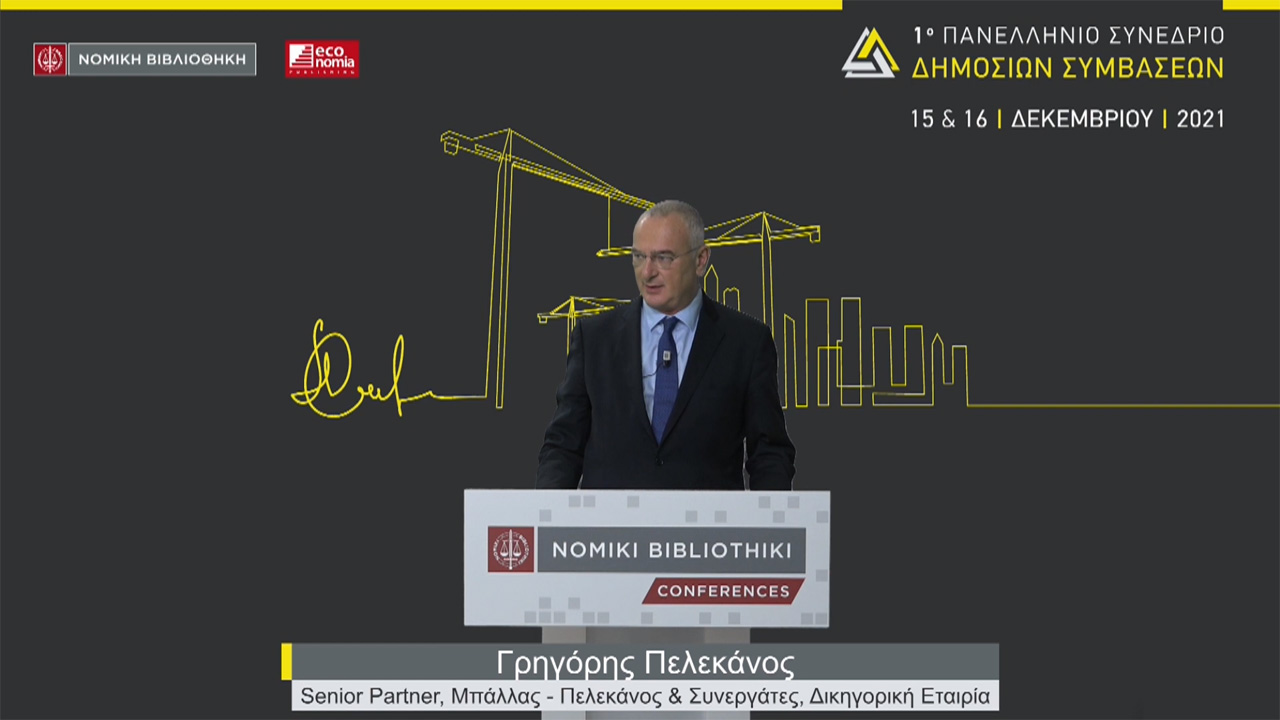 Gregory Pelecanos, Senior Partner presented the topic "Public Procurement Contracts and the Civil Code" at the 1st  Public Procurement Conference on December 16th, 2021. Gregory made the case for a radical change of perspective regarding the Greek legal framework regulating public works and contracts. He noted that Greek public procurement law appears driven not only by concerns relating to maintaining fair competition but also, if not primarily, by concerns about the ability and integrity of the Greeks States' personnel. It is for this reason that Greek public procurement law covers not only the procurement process but also the actual structure and detailed content of the procurement contracts, creating along with strict administrative law principles a straight-jacket that often has unfair consequences for the private law supplier and contractor. Gregory presented a case where the principles of administrative law operate in their narrow margins to produce a patently unfair result for the private contractor. He then reviewed the use of civil code concepts to enable the effective operation of public procurement contracts and inject principles of fairness in an otherwise inflexible public law framework and concluded that the concept of "public interest" must include "fair treatment of the private contractor". Once the concept of "public interest" is thus broadened, it would be permissible to inject fairness into public law contracts through utilization of the "principle of good faith" as manifested in the Greek Civil Code with regard to the duties during negotiations, contract interpretation, performance of obligations and exercise of rights.
You can view Gregory's presentation in Greek:
The virtual conference took place between Wednesday, December 15th at 10 am through Thursday, December 16th  .
The conference was organized by Nomiki Bibliothiki and Eco-Nomia.